What a better way to add a sleek pop of color to your outfit, than a trendy bright blazer. I covet one in all the shades especially mustard, emerald green, royal blue and neon red!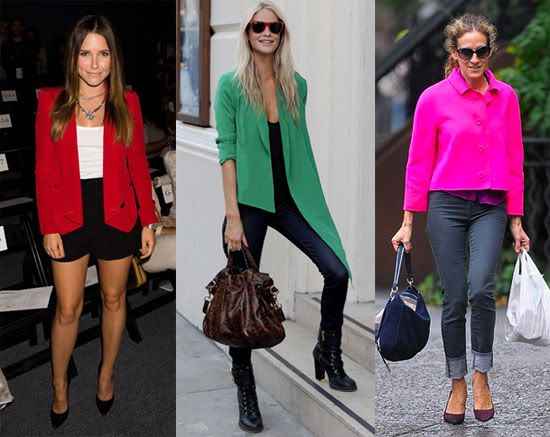 Photo Courtesy of FabSugar
No matter the shade, a bright blazer is sure to liven up your look :) Stay tuned for next week's Thirsting for Thursday...Bed Jackets!! <3
Random Fact: My hubby and I frequently quench our thirst (not just on Thursdays) with vino! We love wine, so much in fact, it's often times the subject of my paintings: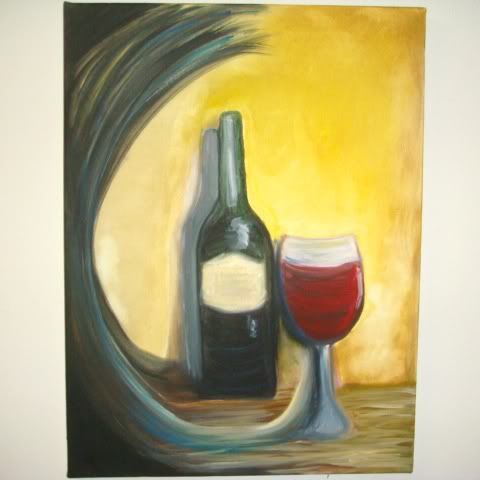 Painting and picture by yours truly
Happy Thursday loves!
xoxo,
Ashley