These are my 5 favorite fashion trends for fall!
(1) Bright colored pants: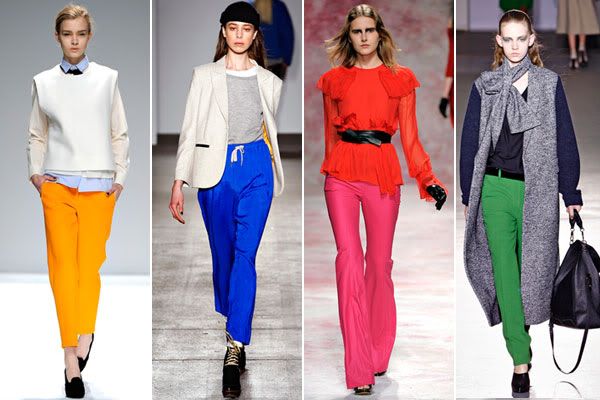 These pants add so much instant glam to an ordinary outfit. Swap out your denim and black for some flavorful trousers! Mustard Yellow, Rust and Royal Blue are three of my favorite colors!
(2) Midi Skirts: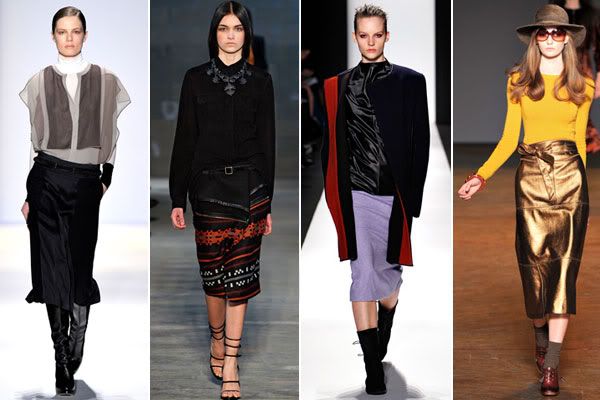 This length was a no-no for a long time, but with the right porportions and style, the midi-skirt can beat the maxi! I absolutely love the midi skirt because it allows for more styling options. In the fall and winter, layer it with textured tights and ankle booties. Add a cute vintage blouse, and a flouncy jacket...and you'll be walking your own runway :o)
(3) Chunky, Textured, Unique Sweaters:
A chunky sweater is a great way to play up or down the mixed prints trend. I love mixing my summery floral dresses with chunky knits, tights and boots for fall!
(4) Leather Skirts (or shorts!):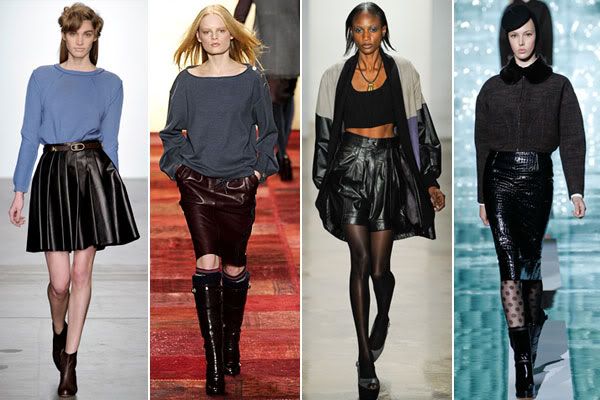 Play up your inner rocker child with the new leather skirt. (just don't make it a mini leather skirt). I love the bell and a-line shape. Add a cute knit and some boots.
(5) Vintage Inspired Day Dresses:
(All photos courtesy of style.com)
Being in the vintage world, of course this is one of my FAVORITE trends! Glam up your work place with 70s inspired day dresses. Remember bold patterns and bright colors! You can mute the dress with socks and booties for fall. <3 this!!
I'm suuuuuppppper excited for fall! TONS of awesome chunky sweaters and vintage dresses will be added to the shop regularly, so stay tuned :o)
Ohh, the beautiful life!
xoxoxo,
Ashley