I don't know how many times I have been told "I LOVE maxi skirts, but they don't look good on me...I can't wear them because I'm too short, etc."
Listen, maxi skirts can be worn on everyone...just make sure you get the right style, fit and length for your body type. There are many different types of maxi skirts: floor length, fitted, flowy, pleated, A-line, calf-skirts...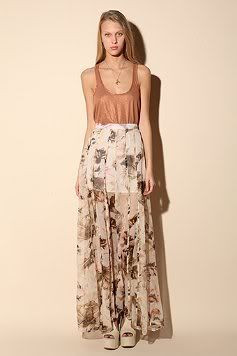 Shakuhachi Day Tripper Maxi Skirt, UO, $359.00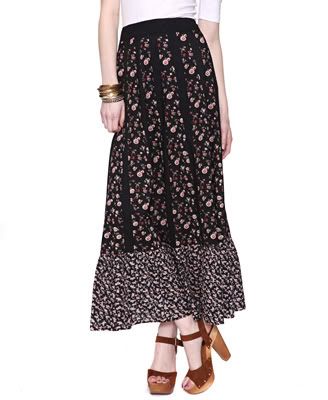 Long Floral Skirt, Forever 21, $19.80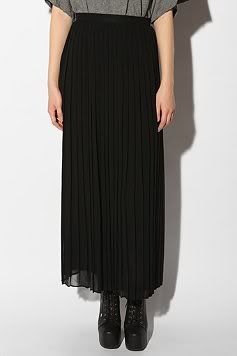 Sparkle & Fade Maxi Pleated Chiffon Skirt, UO, $59.00
Sparkle & Fade Below-The-Knee Textured Skirt, UO, $54.00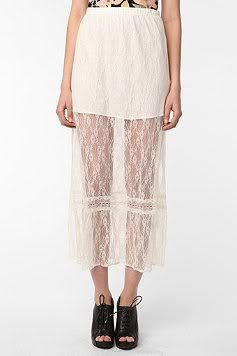 Reformed by the Reformation Blanche, UO, $79.00
These skirts will elongate your body, no matter how tall you are. Under 5'6? Go for a more fitted, shorter style, and get your skirt hemmed. Wear it higher on the waist and tuck a cute tank into the skirt for a seamless, polished look. I like heels with maxi skirts, they just elongate your body even more, and ensure that the skirt doesn't 'swallow' you. Here's how I wore my vintage pleated black maxi skirt:
Vintage 1980s, Liz Claiborne Collection, Size 8, $28.00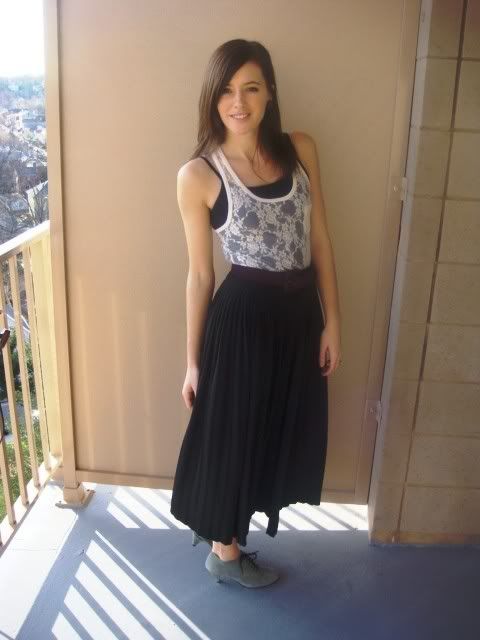 I'm 5'9, and the skirt doesn't hit me right at the ankles, that doesn't matter. The length doesn't have to be set, play around, and see what you like best! This skirt is for sale in my store, it's only $28.00!!:
http://www.etsy.com/listing/69299287/vintage-1980s-black-pleated-maxi-skirt
These skirts are great, they are comfortable, and uber stylish! Maxis are becoming a staple in my closet, and easily replacing jeans and pants! Try the look and share a picture!
Ohh, the beautiful life!
La Belle Vie!!