I'm super excited about the latest edition to my blog! This post is the first, of many to come, answering the age old questions of many fashion trends: How do I wear it? How do I style it? What do I put it with? Will it look good on me?
The first edition is Mensware Inspired Trousers! This look is extremely fashionable, and very on trend, but many people are nervous to try them out, because of the loose style, pleats and high waist. Let me tell you though, these pants look FABULOUS on every body type. You DO NOT have to be tall and slim to wear these, actually quite the opposite, these pants do wonders to hide 'unwanted' things around the waist, hips, butt and thighs.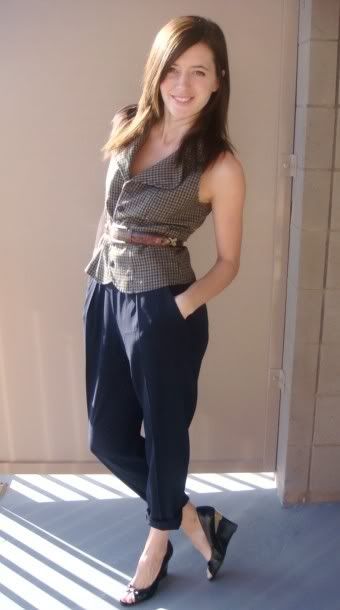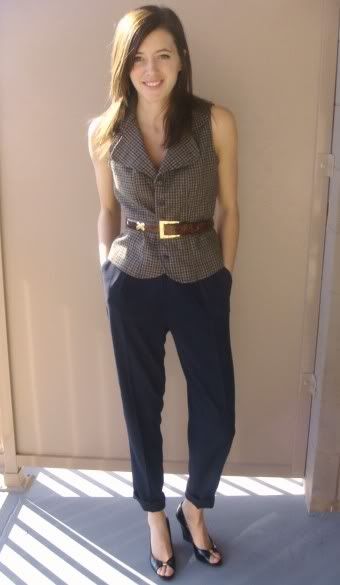 Vintage Mensware Inspired Trousers, Jones New York, size 4, $34
The key to looking chic in the trouser trend is pairing them with a fitted, more feminine top, like a ruffled blouse, sleeveless bustier, or lace cami. I paired mine with a fitted vintage vest, and a feminine belt, to show the ultimate mensware inspired look. I would pair these trousers with one of these following tops for work, or a Saturday stroll: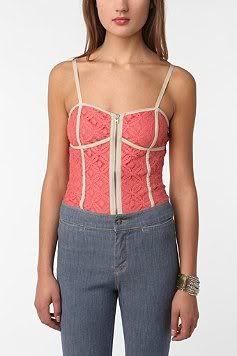 Coincidence & Chance Zip Front Lace Pipe Cami: $39; Urban Outfitters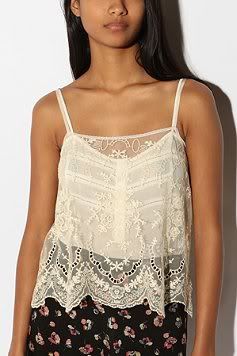 Kimchi Blue Embroidered Lace Cami, $54; Urban Outfitters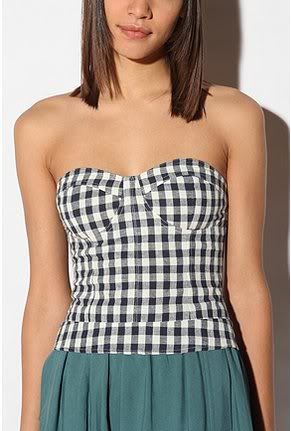 Lucca Couture Woven Bustier, $49; Urban Outfitters
Add some caged heeled sandles, a couple vintage bangles and you've just scored the ultimate fashion points! Try the look and share a picture!
Ohh, the beautiful life!
La Belle Vie!!