My husband and I travelled south for the weekend to see some friends in central Virginia. The drive was absolutely beautiful - rolling hills, trees of greens, yellows, reds and orange - it finally felt like fall.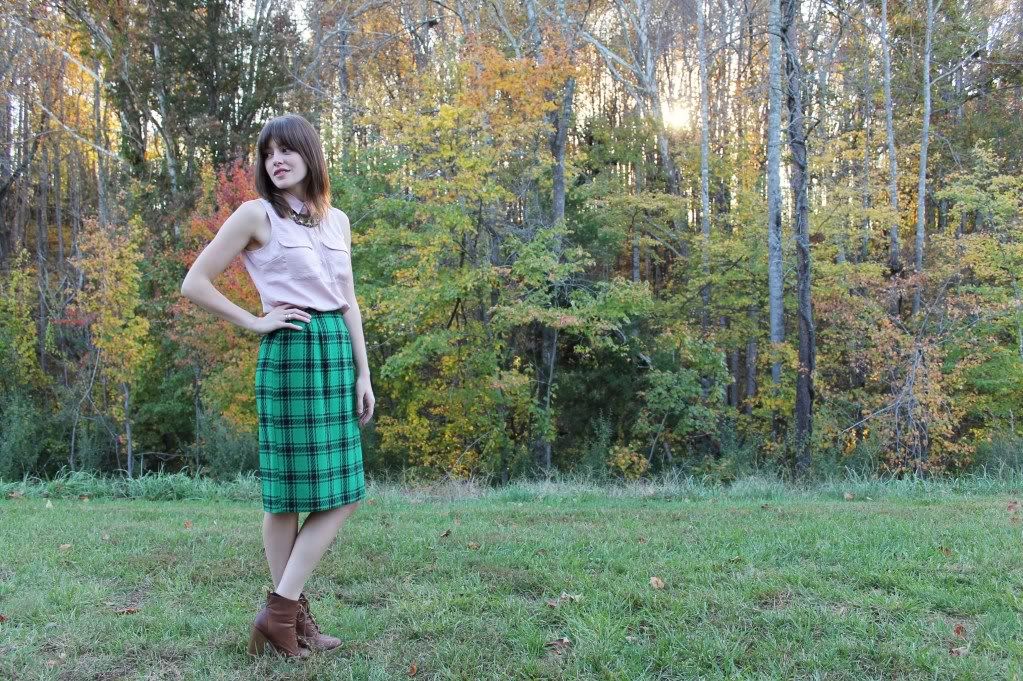 My girlfriend raided her grandmother's closet and is consigning some clothing through
LBVie
. This 1960s primary plaid emerald green skirt is one of her items.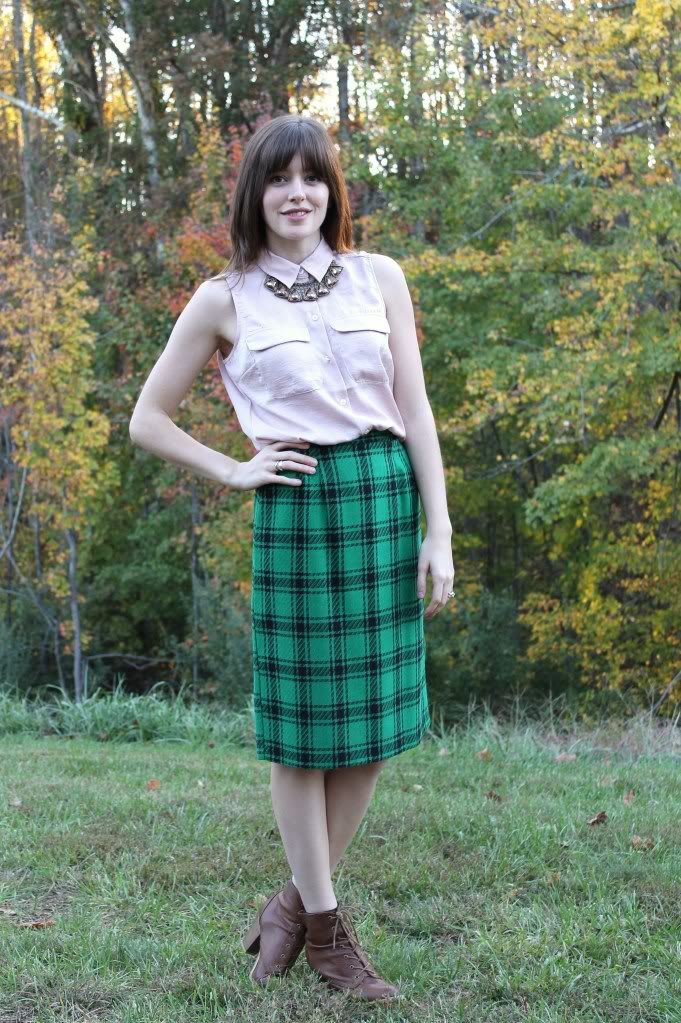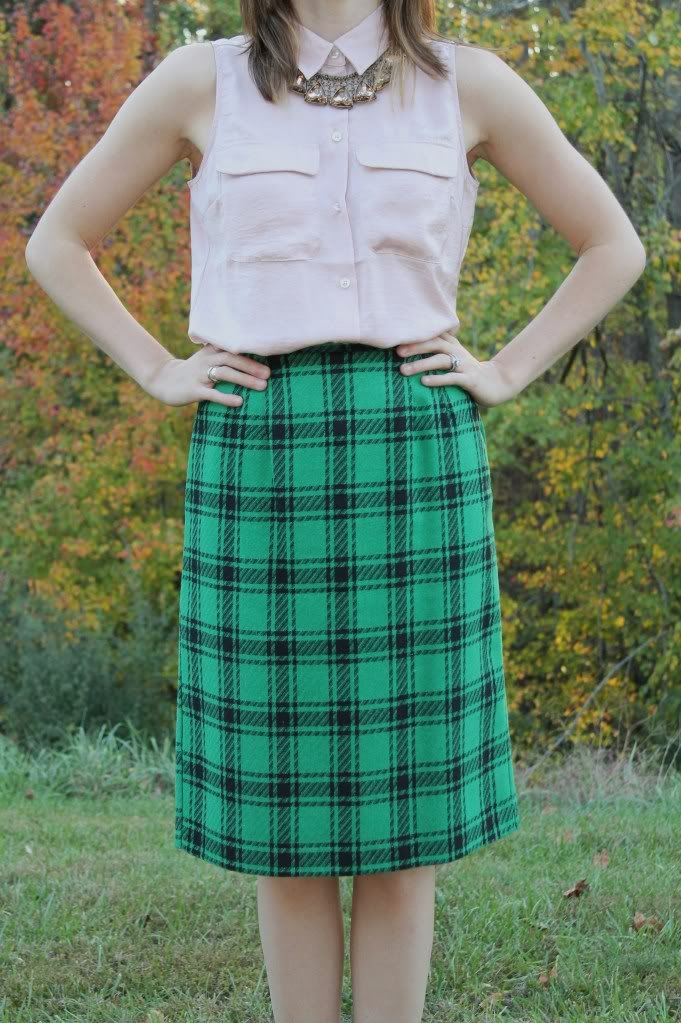 Silk NY&C top, F21 Necklace & Boots, Vintage Skirt
All photos taken by my dearest friend Michelene
You can find this amazing skirt
HERE
in the store
Our weekend was spent playing in piles of vintage clothing, taking lots of trips to Starbucks, eating (and drinking) way too much and listening to some excellent live music :o) Which brings me to my next Random Fact: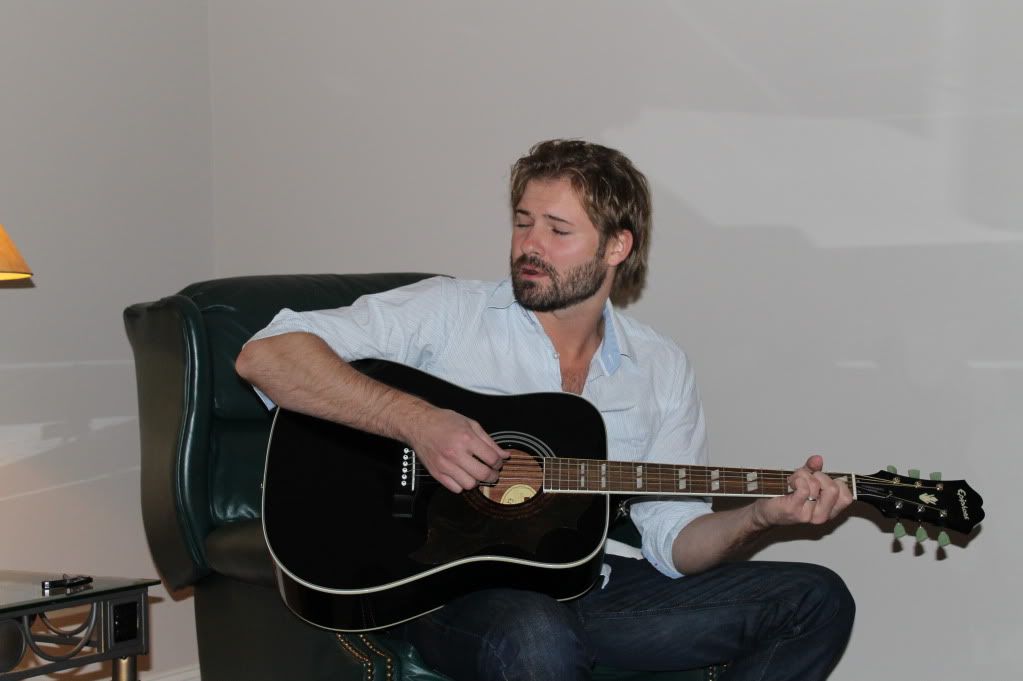 My husband can SING! and boy is he talented! :)
I hope you all had an amazing weekend! Enjoy Fall while we have it!
xoxo,
Ashley