I love finding pieces that are a spin off of today's trends. Take this look for instance. I have found this uber cool boyfriend denim shirt (we all know how trendy denim is right now) - but the asymetricall buttons and the suede patch add such a cool uniqueness to this piece. Ain't no j. crew button up here folks!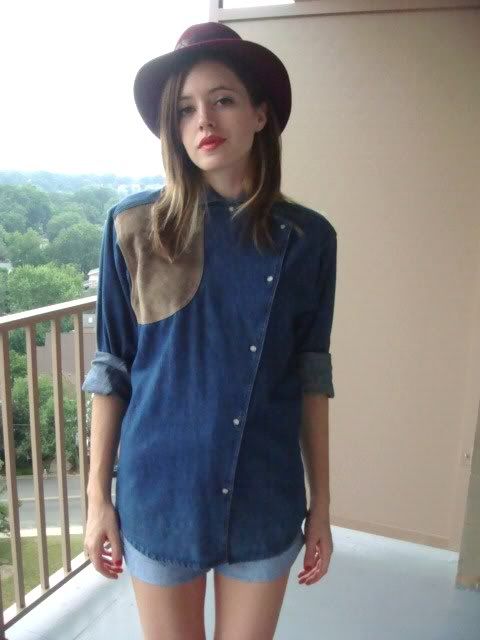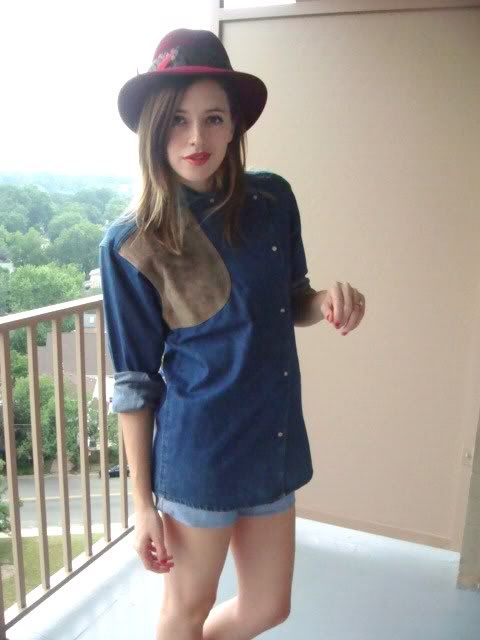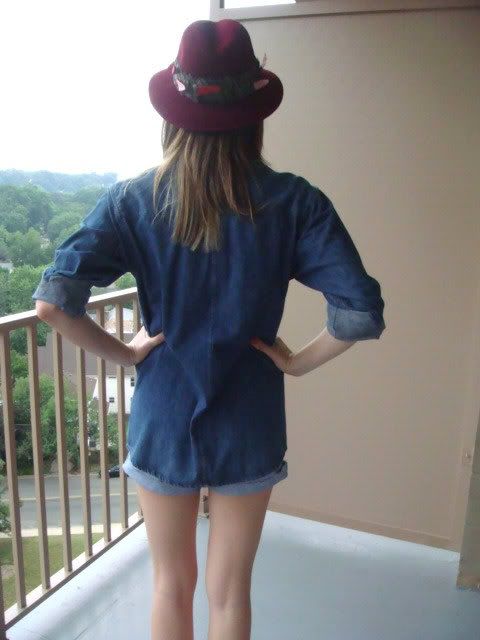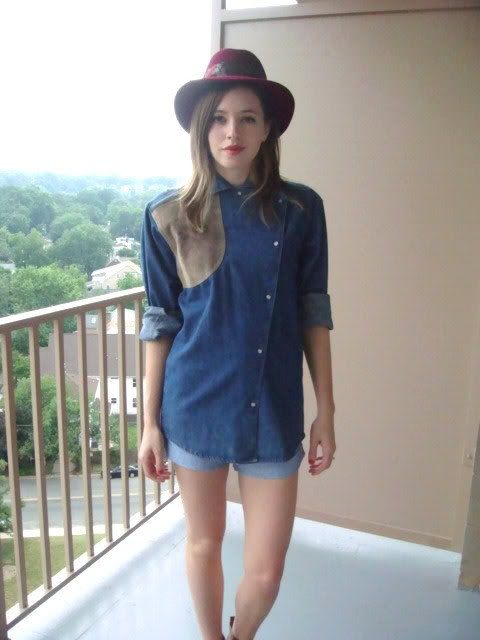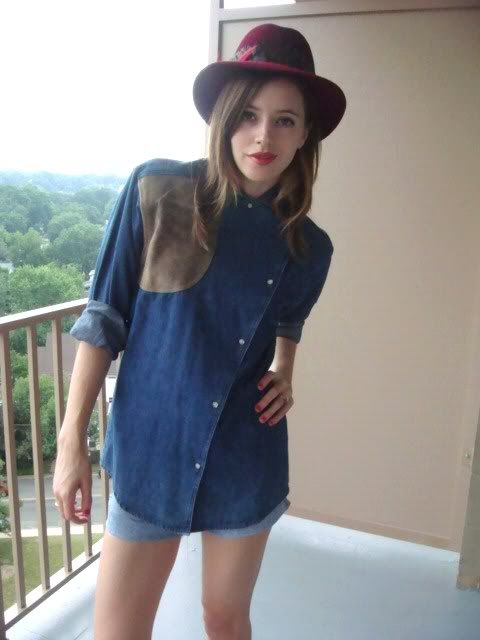 Unconventional Denim Boyfriend Shirt, $32
LBVie
, Vintage fedora, vintage denim shorts
Ohh, the beautiful life!
Much love,
LBVie