I want to start a new weekly post where I let everyone know what I'm currently coveting! This Thirsting for Thursday is all about Smoking Slippers (or slipper loafers, or boudoir slippers) whatever you call them - I just LOVE LOVE LOVE!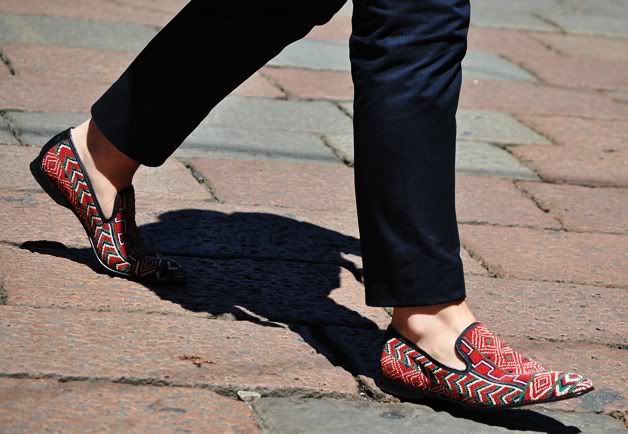 (Photos courtesy of fashionologie.com)

Smoking, lounging slippers are quickly becoming the new ballet flats! There are so many fun, versatile pairs all in a similar loafer style.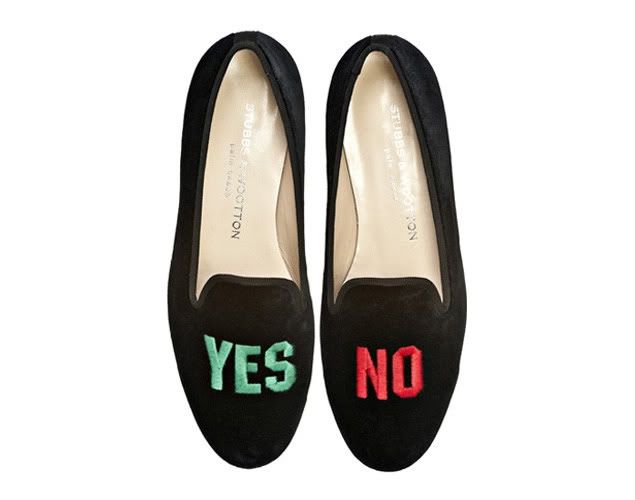 (Photos courtesy of fora.mtv.ca)


You can find these awesome slippers just about anywhere, my favorite places are ASOS, J.Crew and Etsy - these electric blue suede slipper loafers are awesome!:
I'm also loving this cowboy inspired pair from my store, LBVie!
Get these
HERE
at LBVie for $30!
That is what i'm thirsting for this Thursday!
Mucho Love!
xoxo,
Ashley