If you're anything like me, you have a multiple closets and dressers FULL of clothing...yet still, on those random, bad weather, wake-up late types of days, you feel like you have absolutely NOTHING to wear. Those days are by far the worst days imaginable. To me, there is nothing worse, than being late in the morning, already feeling like you look like crap, and then being unable to put together an outfit that takes the tired out of your eyes. You end up storming out of the house 15 minutes late, and bitter because for the whole day you will hate your outfit. This same scenario happened to me, one day, a couple months ago, and I vouched to fix something in my wardrobe so this wouldn't happen again. After many trials and tribulations, I have come up with two life saving styling tips!
Tip Number 1: Find the perfect STATEMENT necklace!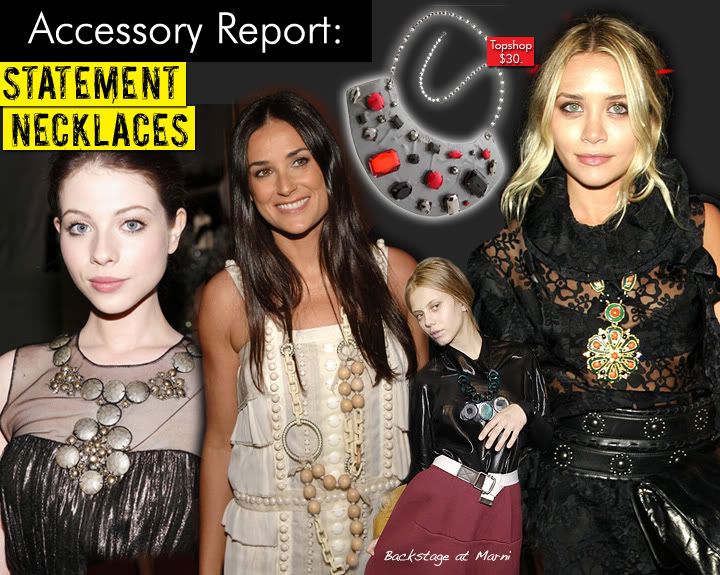 A cool statement necklace has helped me leave the house on time since my little fiasco a couple months ago. It is so easy and stylish! I love to wear mine over almost anything, but especially over a crisp white blouse and jeans: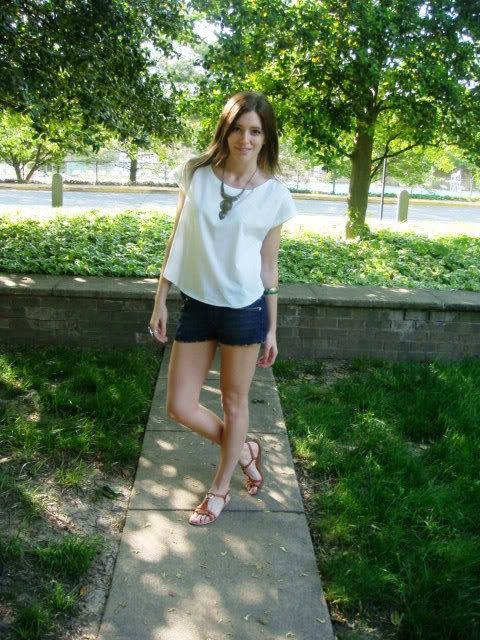 It's amazing how much glam a simple necklace adds! I got this one at Forever 21 for $7.80:
A statement necklace uses little thought for a lot of style, which makes it my number one style tip. Here are a few others I love: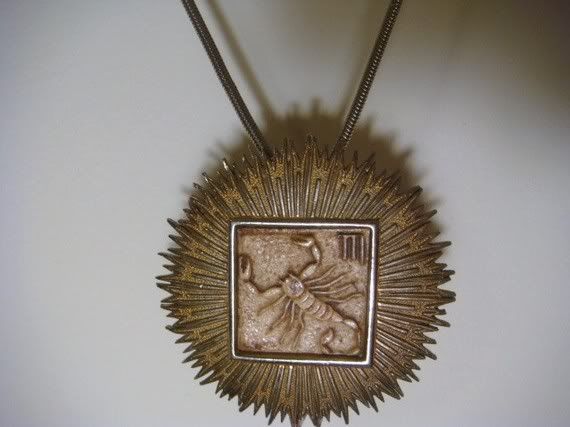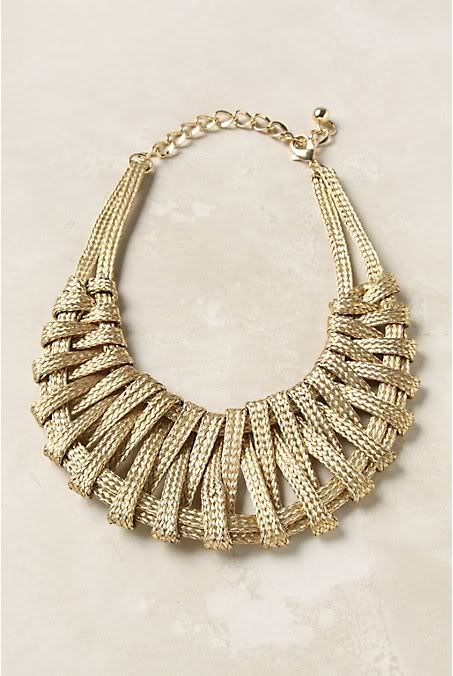 Anthropology, $58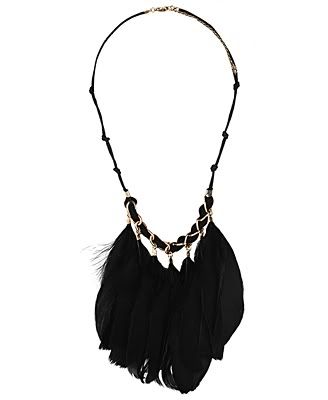 Forever 21, $5.80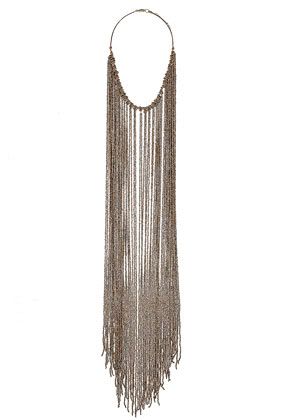 Topshop, $60
Statement Necklaces on the Runway: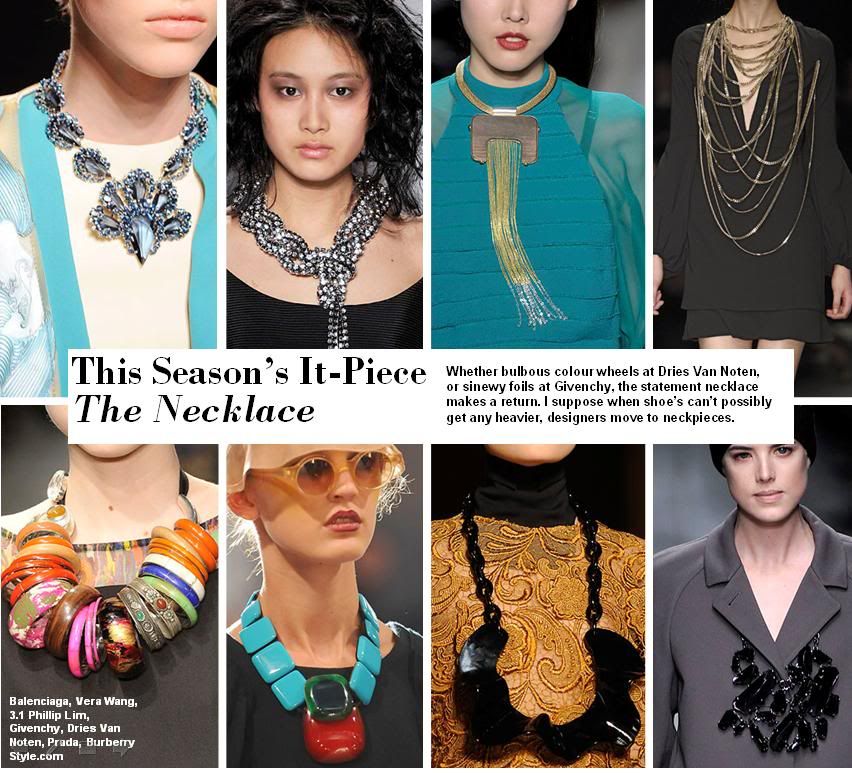 Photo courtesy of fashionverbatim.net
You definitely don't have to go over the top with these, just have fun and play around. Next time you're in a jam, or think your outfit is too boring and simple, throw a great statement necklace on! I promise, it will increase your chic points instantly! :)
Life saving styling tip Number dos:
Let's save this one for another post :) :)
Ohh, the beautiful life!!
Love,
LBVie