Can you believe it! In the scurry to leave the apartment, catch a taxi, fight traffic, and make it to the prep room by 9am... I forgot my camera! At least a few others were taking pictures backstage. I've been able to scrounge up a few for the time being :) I can't wait until the photos from the show come out! Here are a few from backstage at the Ritz :) We are all wearing Derek Lam's Fall 2011 Line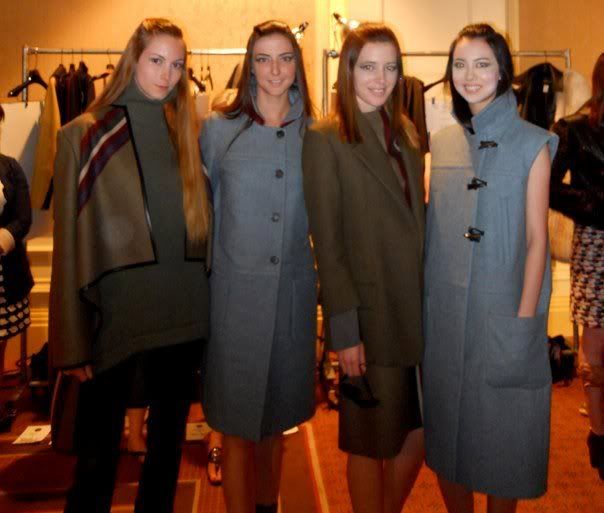 Myself and some other lovely models backstage!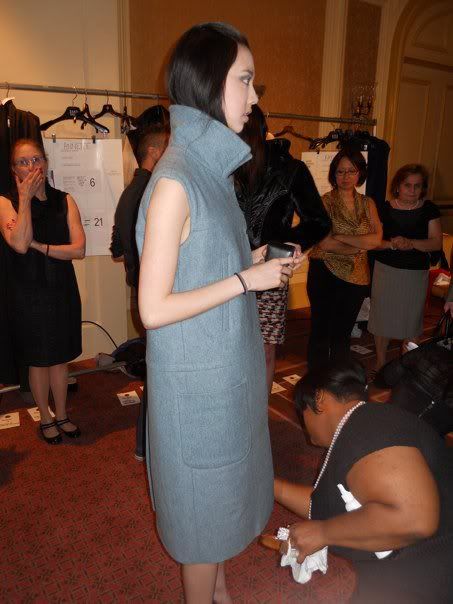 Summer getting her legs moisturized and bronzed right before the show. VIP treatment!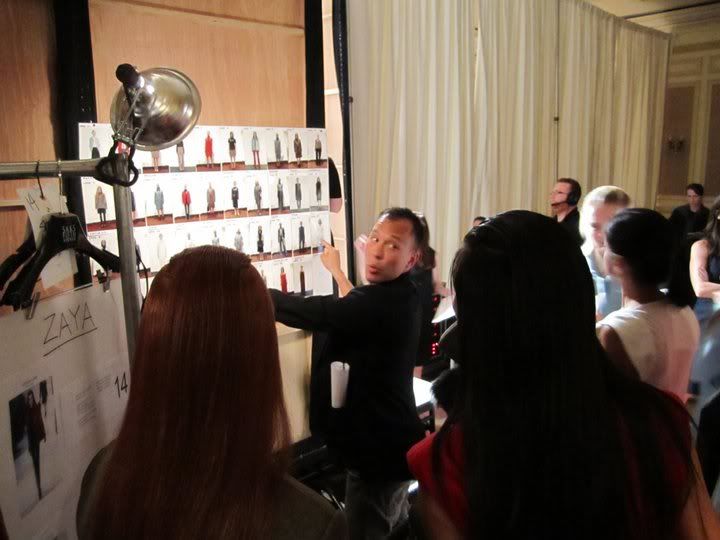 Tony, explaining the shoe swaps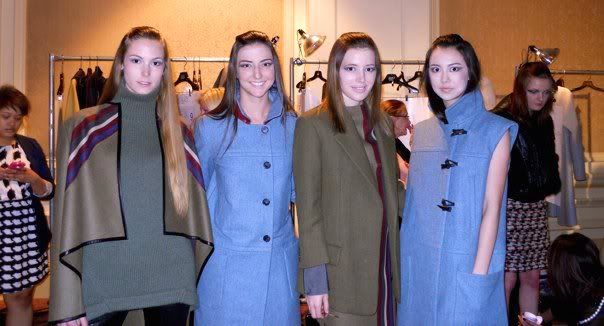 Another picture of us girlies. I LOVE Derek Lam's mensware inspired looks. The oversized jackets, and blazers were paired with feminine dresses and fitted trousers on the runway!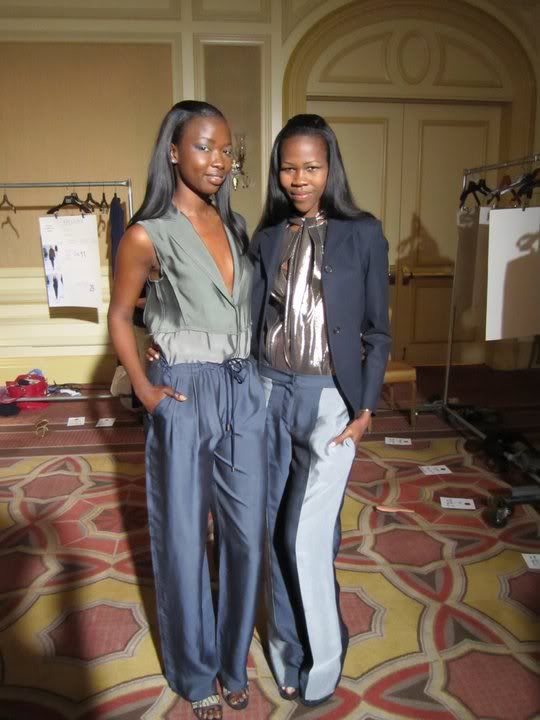 I fell in LOVE with his Jumpers for Fall 2011
(All photos courtesy of Kate Michael from
KStreetKate
, and Summer Sterling)